Google Meet
Google Meet is a video conferencing tool which will enable you to host online meetings between your colleagues, parents and pupils. If your school uses Office365, please see our post on Microsoft Teams.
When you sign into Google Meet with your Google For Education account, you will see this screen: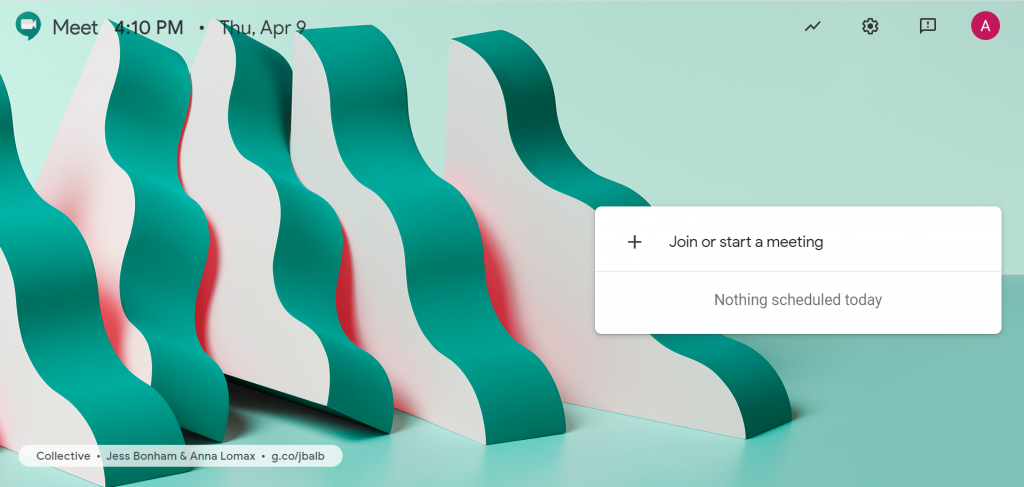 From here, you can either join a meeting, using a meeting code, or you can start a new meeting for others to join. It will ask you to name the meeting and then will give you an access code, which you can share with others. you can also email users to invite them to join the meeting. When other people access the site, they can either click the invite link, or join the meeting with the appropriate code. Also, until September 30th, you can create a meeting link from your Google Classroom. Go to your Class Settings and then choose "Generate Meet link" from the settings menu.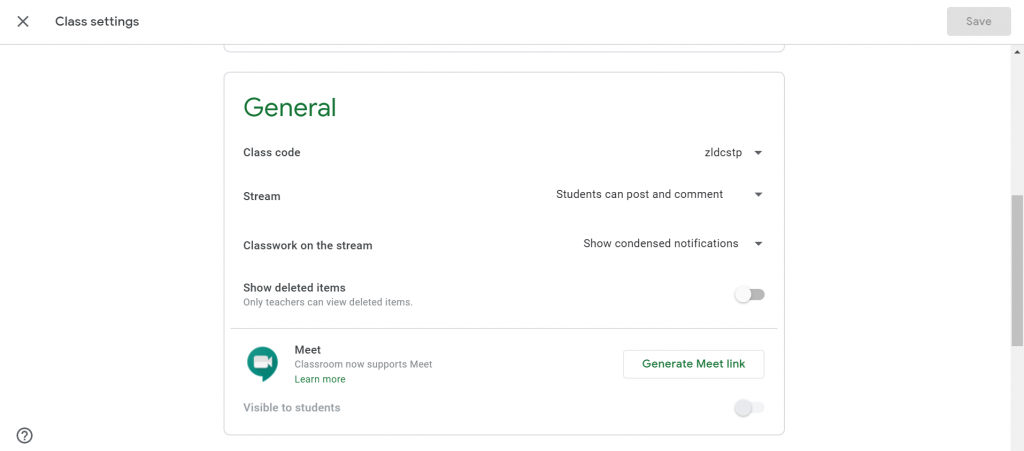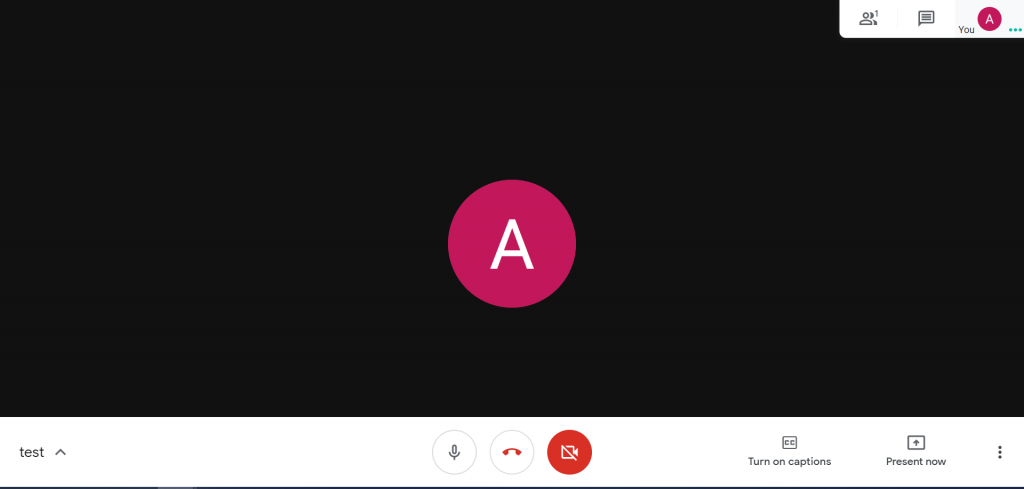 Using the controls at the bottom of the screen, you can mute or un-mute your microphone, end the meeting, turn your camera on or off, turn on captioning, or present content.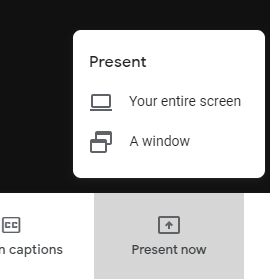 Choosing "Present Now" will show you a menu, from which you can choose to share an entire screen, or a single application. The difference being that when you change between different applications, meeting attendees will see this when you share your screen, but not when you only share a window.
Something helpful to note, is that if you add the meeting link to the "Conferencing" section when you create an event in Google Calendar, you can make the meeting a recurring event and the link will remain the same each time.