Installing/Upgrading Target Tracker Sims Report Template
Download the template
Browse to the website www.eesforschools.org/targettracker/downloads and click on "SIMS.net Data Extraction". Click on the current "SIMS.net template for Target Tracker" link to download the template as highlighted in the picture below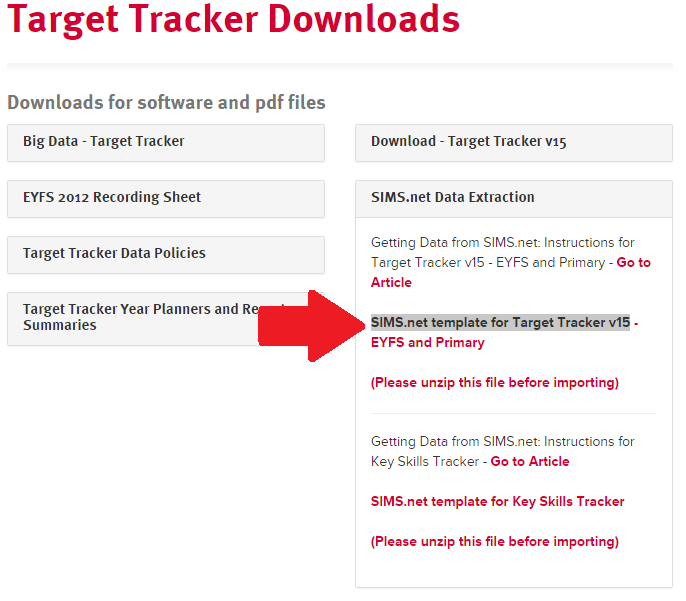 After downloading the file will need to be unzipped. Do this by double clicking the zipped folder and then clicking Extract All Files. Make a note of where the file is being extracted to and then follow the instructions.
From the example pictured above, the extracted file would be called "TT_V15_Pupil_Update.RptDef"
To import the template
From the Main Screen in SIMS.net select Reports – Import report as pictured below: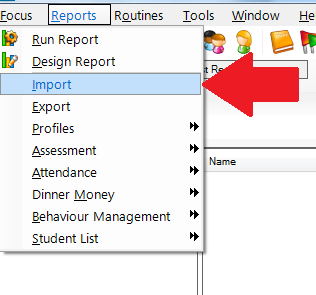 Click the Open button and browse to the location of the template file as pictured below. This will be the location we noted before after unzipping, click on the file and click Open.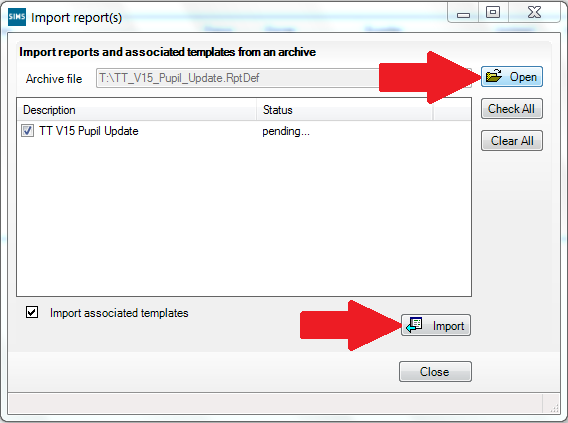 Click on the Import button to Import the file. When imported close this window. The report template will now be available from SIMS reports.